service
With solid experience
Our real estate consultancy provides you with rental and sale advice for commercial, logistics,
industrial, office and warehouse properties throughout Finland. We also consult on the sale of
zoned plots of land for residential and commercial construction, as well as consult on plan projects
under development for various land and buildings.
In sales properties, pricing and in rental properties, the determination of the rental level are part
of our basic service. In addition, we take care of presentations, preparation of graphic materials,
necessary advertising and other marketing, as well as preparation of trade books or leases. Our
real estate consulting covers everything you need for the sale / rental of a property or other
business premises.
Our partner company, which is particularly familiar with the field in real estate appraisals, offers its
services to determine the fair market value of residential properties as well as various demanding
business premises and land. If necessary, we also perform determinations of the value and rental
level of various real estate assets, object and portfolio analyzes, cash flow forecasts, and
profitability calculation and investment analyzes.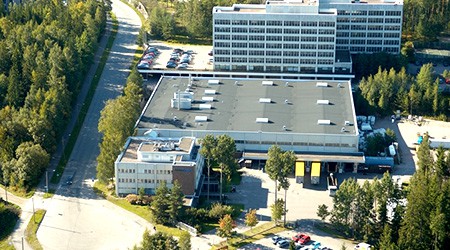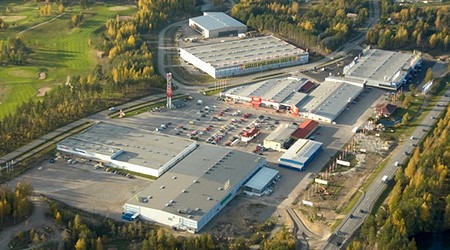 Our group's companies also serve in real estate development and architectural design and zoning
through our separate partner companies specializing in land use and construction expert services.
Store and business location consulting as well as shopping center consulting throughout the
country is a strength of our team, and our staff has consulted business premises for almost all key
retail chains in Finland. In addition, our team has been implementing with our partners several
regionally significant shopping center, home center and retail park projects and various other
commercial and building projects, as well as hotel projects across Finland. We are currently
implementing several similar projects with our various partners.
Logistics companies, forwarding and transport companies as well as industrial companies are also
the targets of our active business premises consulting. We have been and are involved in the
development of several significant logistics projects across Finland, the largest of which have been
in the 75,000 m2 size range.
We also serve in investor transactions. We have direct contacts with almost 100 different foreign
and all major domestic investors. We also actively cooperate with two foreign real estate funds
investing in Finland. When you want to sell an individual property or a larger case, we will consult
your consultant to tender for your sales properties and guarantee you the best possible sales
result.
Whether you are buying, selling, or renting a property/business premises, Nordicon with the usage
of the co-operation network will serve you nationwide for all your needs and find or consult about
the sales / rental space you need comprehensively throughout Finland and through our parent
company across the Baltics!