Service
with solid experience
Nordicon operates nationwide as a real estate developer, developing real estate property development projects in various sectors in Finland and through our parent company in the Baltic countries, and in the future in the economic zone of St. Petersburg in Russia. Our main target group is commercial and retail premises for various retail chains, shopping centers, projects like Retail Park-type Kodin Keskus, shopping parks and other retail premises, logistics, production and warehousing facilities, as well as housing and office complexes and in the social and health care sector projects, which Nordicon will also invest in developing in the coming years. Nordicon also specializes in new hotel construction and renovation projects.
Our company works in the real estate sector in cooperation with various key consultants, commercial premises brokers and regional and national construction companies on an individual basis. We also work closely with key domestic and foreign investors. On an individual basis, our partners are also domestic and foreign retail chains, provincial and local investors and other similar participants. We serve companies that need premises for business as well as communities, cities and municipalities.
The starting point for Nordicon is the purchase of a land plot or real estate to be built up, drawing up a project plan for it, purchase of a user or users for the site, tender for construction and sale of the site to a user, developer or investor. Simply put, Nordicon works all over the country as an independent developer, i.e. a builder.
Nordicon is the right partner when you need competitive business premises as a new property developed from an old property for rent or sold on your own balance sheet. If you are a retailer, freight forwarder, transportation, logistics or manufacturing company, we will purchase, develop, sell and/or lease the business, logistics, manufacturing and warehouse space you need at a competitive and profitable price. In residential, hotel and office projects as well as in the public sector, we also offer competitive space options! We also take care of the sale or sublease of your old premises in connection with the construction of new premises, we can also buy your old property on the balance sheet of our own group or partners. We also ensure that all your requirements and needs are taken into account in the project. And once again we want to let you know that we can guarantee to you new projects, as development targets clearly more favorable rental deal, than the average market price is!
We use all facilities for business throughout the country. No matter what business space you need, we will offer you an inexpensive offer to build new business premises built into your company's own balance or at a competitive rental price.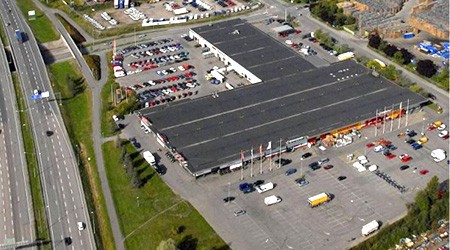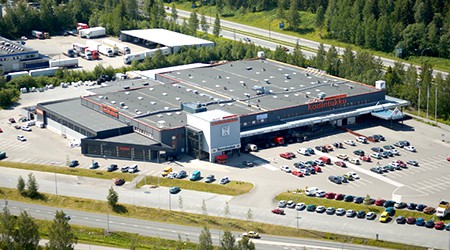 We get to know our customer's needs individually and fulfill your business needs
The vast 25-35 years of experience of our team and partners working with us in the network and the knowledge of the entire Finnish real estate portfolio and real estate market guarantee the result you want from your point of view! In recent years, our key personnel have been involved in the development and construction of a network of several key retail chains, real estate development projects for various retail and business locations, Kodin Keskus, logistics, production and warehousing facilities, and residential properties. The value of construction projects carried out between 1999 and 2019 was just over 1 billion euro, and the area of the implemented projects was a little over 1,000,000 m2. The projects implemented by our team and satisfied customers as a reference speak for themselves. Ask more about our references from our team members!